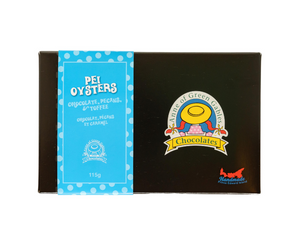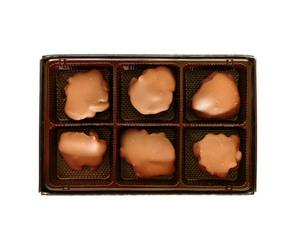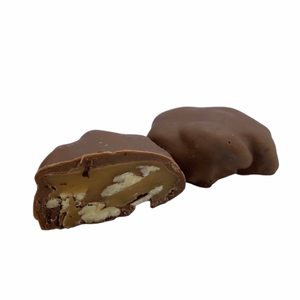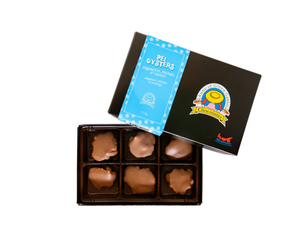 This is the perfect mix of crunchy pecans and smooth caramel smothered in milk chocolate!
If you thought turtles were slow have you ever watched an oyster move?
6 piece box contains 115 g.
Has a 1-year shelf life.
♻ Compostable/recyclable box
Ingredients
Sugar, Cream, Milk Chocolate (sugar, milk, cocoa butter, chocolate liquor, soy lecithin, vanillin), Pecans, Butter, Vanilla, Salt. Contains: milk, soy and pecan May contain: nuts including peanuts
Enjoying oyster even if you are not a seafood lover
If you like turt**... you know which candy I am talking about...you'll fall in love with these upgrade quality version. Only a few seconds to make disappear this gift of the sea #oyster
Delicious, will definitely be buying them again soon
Yummy
Delicious mix of chocolate and Carmel.
Was going to eat just one. Just to taste.
Oops-all gone.
Where did they go?
Opened up the box and my friends devoured them in a flash. Little did they know I stashed another box away for myself. Everyone loved them.