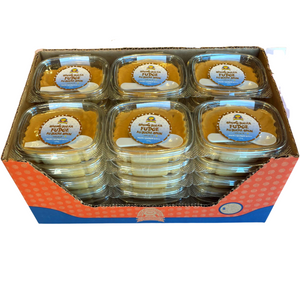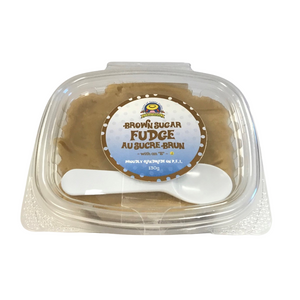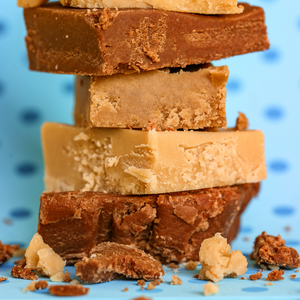 Brown Sugar Fudge with an "E" - Box of Minis
A full box of 30 mini Fudge in a display-ready box. Perfect for stocking up!
Time-tested Island brown sugar recipe handmade on Prince Edward Island with pride!
We call it fudge with an "E"!
Our Mini size is 130 grams and comes with a small spoon for snacking. 
Has a 6-month shelf life.
This pricing and size is an online exclusive.

Packaging is produced with up to 30% post-consumer recycled material.
To purchase larger quantities or put in a wholesale request please email support@annechocolates.com. 
Delicious as always!
Since the whole family loves the brown sugar fudge I bought an entire box of the minis (with the spoon) and I'm using them as place cards at the table. So much more interesting and yummy then just a card with a name and note. My husband use to say that the fudge at a Calgary farmer's market was the best but this fudge has changed his mind!! Try it you won't be disappointed