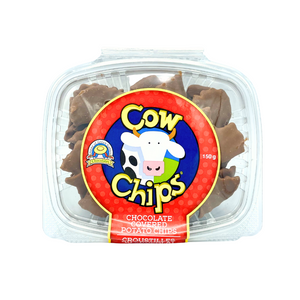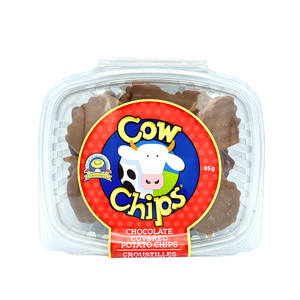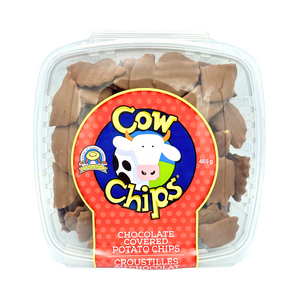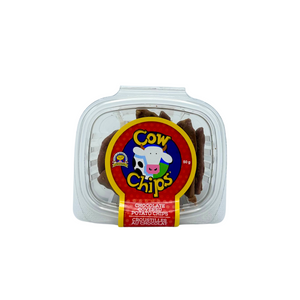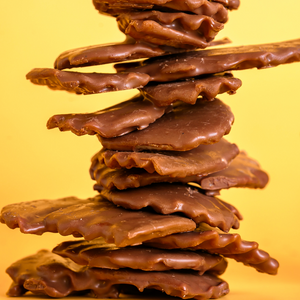 "Once I start eating these,
 

I can't stop!
 

They're soooooo good. Love the mix of sweet chocolate with salty crispy chips." - Jamie
 Potatoes and chocolate shouldn't taste this good. 
Our hands-down best-selling product defies all logic by being the sweet and salty snack you never knew you needed in your life. 
COW Chips are…
✅ Proudly handmade on PEI
✅ Made with premium milk chocolate
✅ Includes Canadian-made potato chips
✅ Comes in 4 sizes. Choose "Party" if you will be sharing, or even just for you, we won't tell…
✅Has a shelf life of 6 months
Not a milk chocolate fan? No worries! Grab our Dark Chocolate version.
 ♻ Packaging is produced with up to 30% post-consumer recycled material, recyclable
Don't believe us when we say these are amazing? Check out what Kelly Ripa had to say on the Live with Kelly and Mark show. 👇
Ingredients
Milk Chocolate (sugar, milk, cocoa butter, chocolate liquor, soy lecithin, artificial flavours), Potato Chips (potatoes, vegetable oil, salt). Contains: milk and soy May contain: peanuts and tree nuts.
FAQ
Why are these called "COW" chips?
Don't let the name fool you, these treats are meat-free. We first produced these for our sister company COWS over a decade ago and the name stuck. Why mess with a good thing?
Where do you ship?
Currently we ship to Canada and the United States with exceptions to some rural and remote areas.
How long does it take for you to ship my order?
Typically we ship an order within 1 - 3 business days. Keep in mind that if you place an order on Fridays we will not ship until Monday.
How much does shipping cost?
For shipping within Canada our rates are $15 on all orders and $20 for shipping to the US. If you choose Xpresspost it is $32 for Canada and $38 for the United States.
If you buy more than $99 CAD worth of product then shipping is free!
Please note that Raspberry Cordial is not included in the free shipping offer and has a specific shipping charge due to the weight and packaging required. Raspberry Cordial is currently only available for shipping in Canada.
When will I get my order?
When your order is processed you'll receive tracking information which will allow you to follow your order until it finds you! Depending on who your order is being shipped, your destination, and the method you choose at check out here is a rough estimate of shipping times:
Eastern Canada (including Ontario & Quebec): 4-6 days Xpresspost or 3-5 days Standard
Western Canada: 4-6 days Xpresspost or 10-14 days Expedited
United States : 4 – 6 days Xpresspost or 10-14 days Expedited
Will my chocolate melt?
We're happy to say that we rarely encounter issues with melting when a product is in transit. However, conditions may be different when delivered to your door or in a postal box so we strongly encourage you to track your package and pick it up as soon as possible to ensure nothing melts. Especially when you order during summer months.
Nutritional Information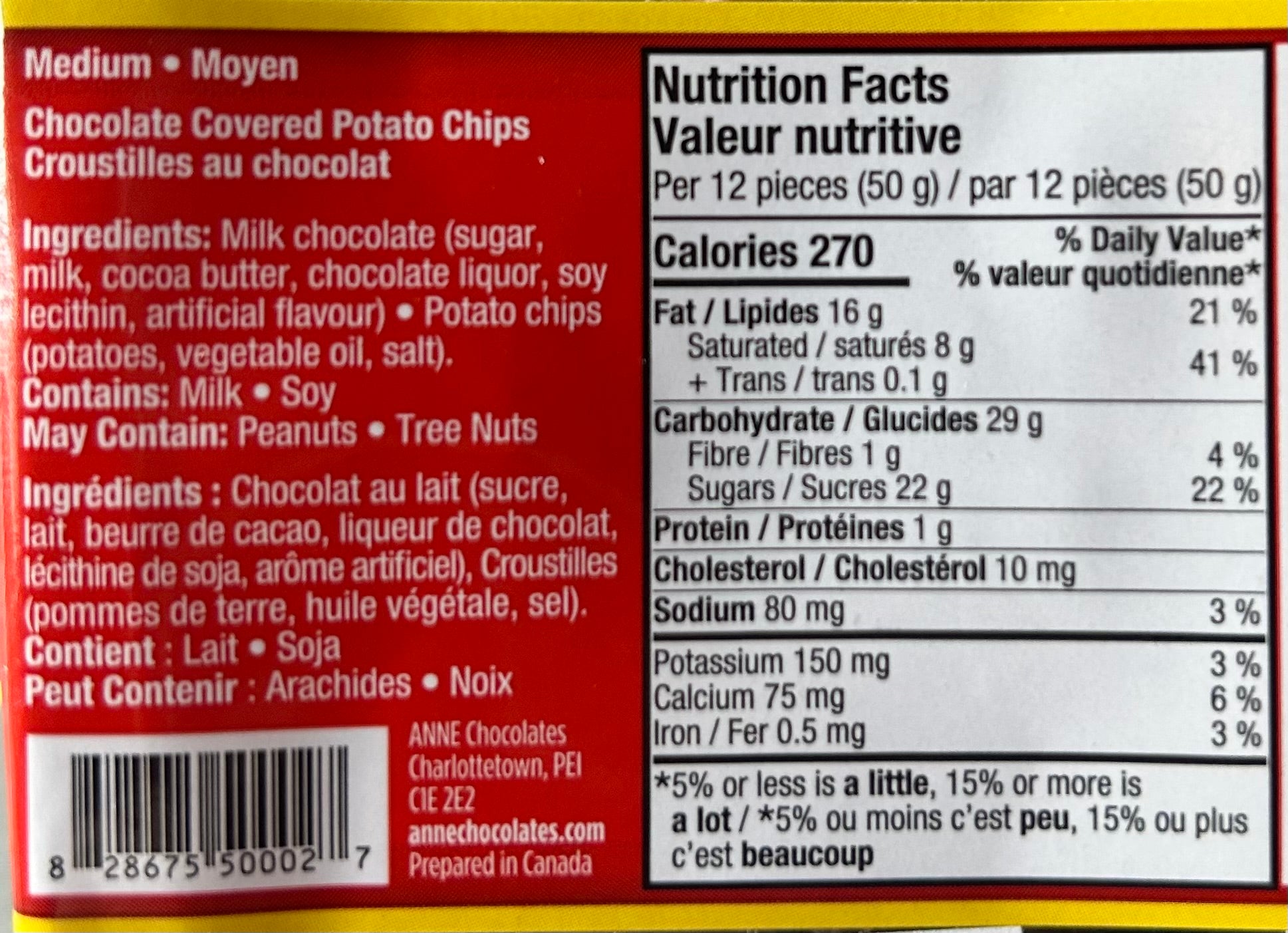 Awesome
We stumbled upon these on a bus tour to the island. They were so good that we had to order more when we got home.
Friends from Ontario
The COW chips are always fantastic. I also purchased 4 of the Appreciation Baskets from Staples. We always pick up your products in the COWS in Niagara on the Lake.
Thank you for making such a superb product.
Bought this product for the first time and the cow chips are amazing. Good value for price and it was delivered in two days, during a snow storm! Sending baskets to family for Christmas.
Delicious Cow Chips Chocolate goodies!
My order was delivered within 2 weeks. When I decided that I needed a few more items, a very kind staff member agreed to add them to my first order, to save a shipping fee on the added items. (This was only possible because I had just sent in my original order earlier that day…) I was very grateful to her for doing that for me!