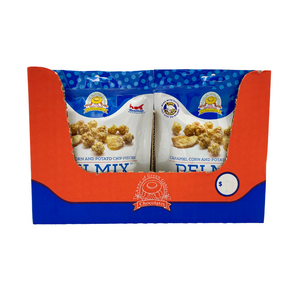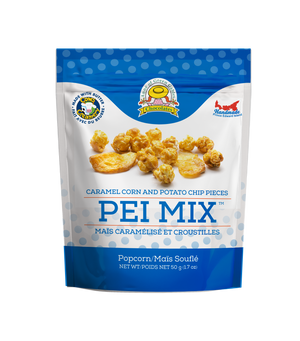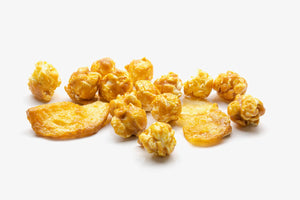 ANNE PEI Mix - Snack Size Box
A scrumptious PEI caramel corn recipe using COWS Creamery Butter mixed with PEI potato chips.

This display ready box with easy tear open contains 12x 50 gram snack size bags. 
This takes caramel corn to a whole new level!
Has a 1-year shelf life.
This pricing and size is an online exclusive.

To purchase larger quantities or put in a wholesale request please email support@annechocolates.com. 
Chocolate coated chips and caramel chips and pop corn
Absolutely delicious! Thank you!
yummy popcorn
Love this stuff. My husband is not 1 who likes a lot of
sweet things but loves this stuff.
Luscious and creamy caramel snack
Anne of Green Gables Chocolates did a great job at creating a luscious and creamy caramel popcorn and potato chip. The popcorn and chip are well covered in a nice and thick amount of caramel.