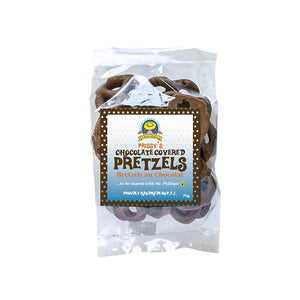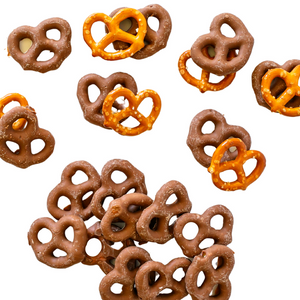 Prissy's Chocolate Covered Pretzels
Milk chocolate enrobed salted pretzels.
Crunchy, salty, sweet - a tasty twist on the basic pretzel - to be shared with Mr. Phillips!
Has a 1-year shelf life.
Ingredients
Milk Chocolate (sugar, milk, cocoa butter, chocolate liquor, soy lecithin, vanillin), Enriched wheat flour (niacin, iron, thiamine, mononitrate, riboflavin, folic acid), Salt, Corn syrup, Partially hydrogenated soybean and/or cottonseeds oil, yeast, sodium, bicarbonate. Contains: milk, soy and wheat May contain: peanut and nuts.
Nutritional Information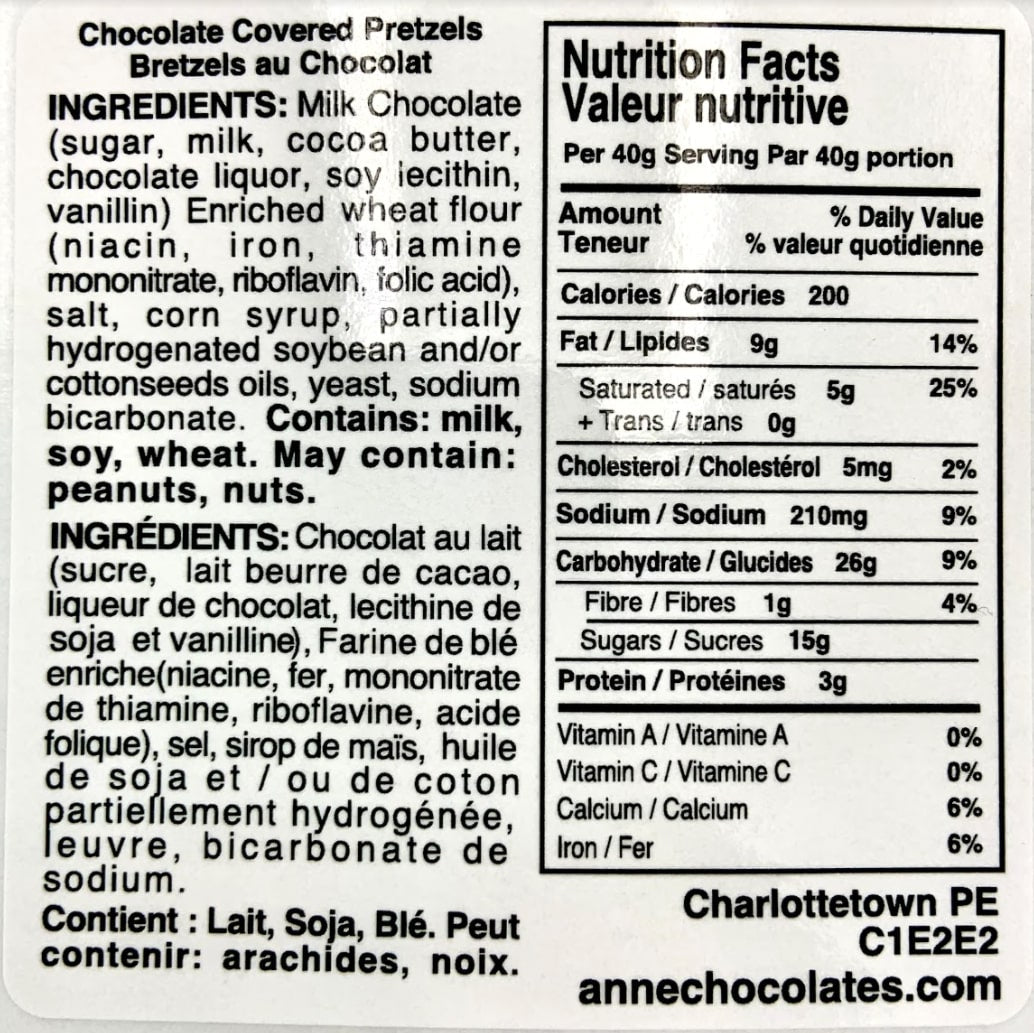 Yummy
An absolute perfect balance between sweet and salty. I love the Prissy's Chocolate covered pretzeled for a quick snack and pick me up.
Delicious!
Love these chocolate covered pretzels! Crunchy, chocolaty, perfect!
Good
One of my favourite snacks.
Chocolate covered pretzels
Just the right combination of sweet and salty!