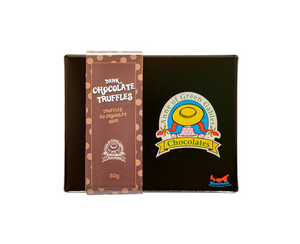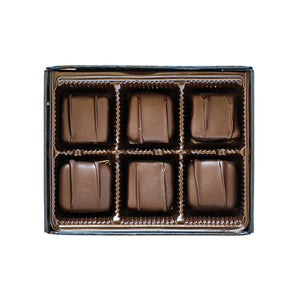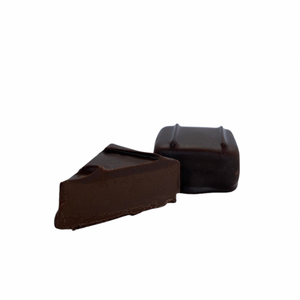 Smooth dark chocolate wrapped around a meltaway chocolate center.
Darker version of our milk chocolate dream…but not that dark!
6 pieces contain 80g.
Has a 1-year shelf life.
♻ Compostable/recyclable box
Ingredients
Semi-Sweet Chocolate (sugar, chocolate liquor processed with alkali, cocoa butter, milk fat, soy lecithin, vanillin), Coconut oil, Milk Chocolate (sugar, milk, cocoa butter, chocolate liquor, soy lecithin, vanillin), Salt. Contains milk and soy May contain: peanuts and tree nuts.
My favourite chocolates!! Will always reorder :P
my favourite treat with a good cup of coffee :)
Absolutely delicious
My first bite of the dark chocolate truffles told me they were an excellent product. I'm a bit of a chocoholic and I would give these top marks. I will definitely be ordering more and they would also make great stocking stuffers or hostess gifts. So far I've loved everything I've tried from Anne of Green Gables Chocolates.
Best Dark Chocolate Truffles EVER
My husband went for a job on the Island a while back and brought me back a box of those - they are SO good. Super creamy and absolutely decadent!
Now every time he has to go back there for work, I ask him to bring me some. Unfortunately, he doesn't go nearly often enough to keep my stocked!