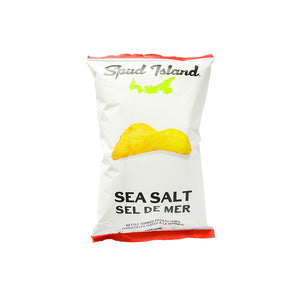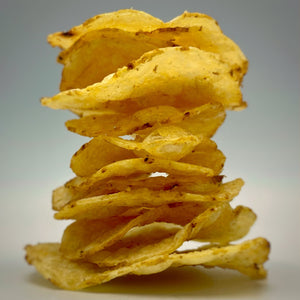 Spud Island Potato Chips - Sea Salt large
Sea Salted Potato Chips
The perfect kettle-cooked crunch with a hint of sea salt. 
142g bag
Ingredients
Potatoes, sunflower and/or canola oil, sea salt.
Nutritional Information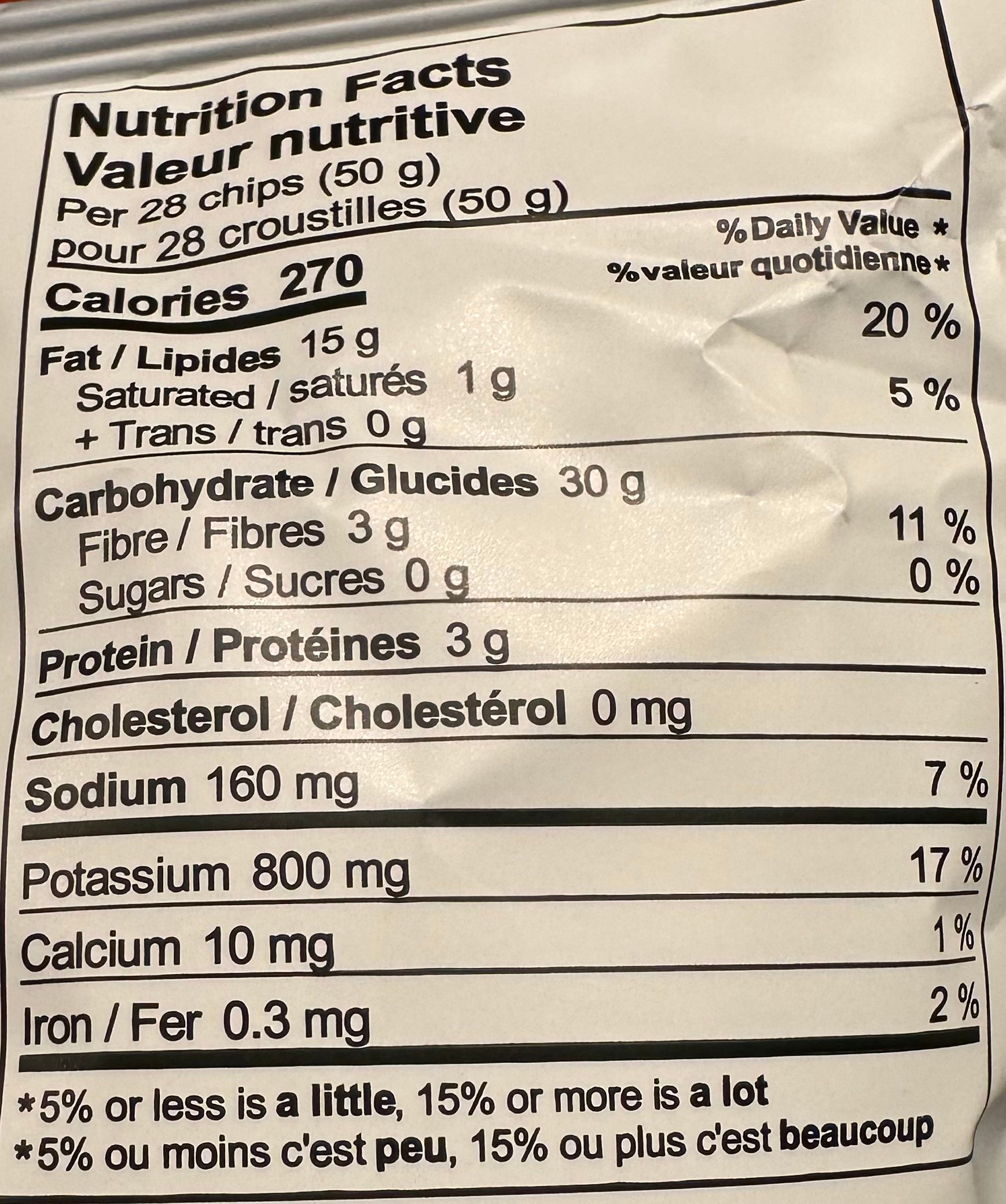 A really great snack
There is a large chip variety but no one taste like these one. If you want to travel to PEI tasting an excellent snack, choose Spud Island chips !
Best Kettle Chips EVER!
I like kettle chips and simple flavours as I appreciate the plain potatoe chip.
Having tried many differing bags of chips I can say that these chips are the best I have ever had. In fact, they are so good that I had to order 10 bags.
The simplicity of the flavours and the beautiful crunch make these chips the best I have ever had.