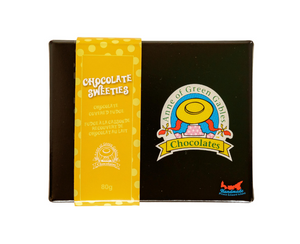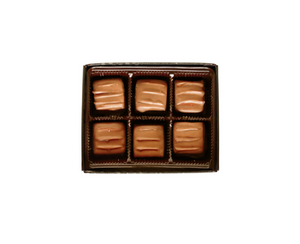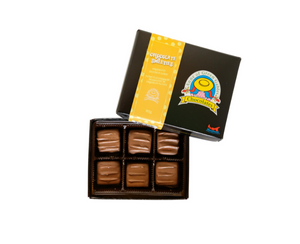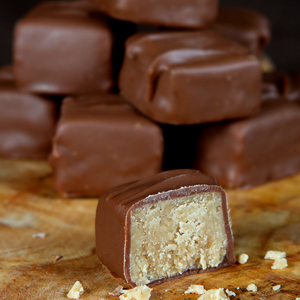 Our famous Brown Sugar Fudge all wrapped up in milk chocolate.
For the sweetest tooth of all!  
6 pieces contain 80 g.
Has a 1-year shelf life.
♻ Compostable/recyclable box
Ingredients
Sugar, Butter, Cream, Milk Chocolate (sugar, milk, cocoa butter, chocolate liquor, soy lecithin, vanillin), Vanilla Contains: milk and soy. May contain: nuts including peanuts.
ordered from Ontario
Had these the 1st time on a vacation in PEI & have been ordering them online ever since - simply scrumptious!
Closest thing to heaven in your mouth
This may be the best thing I have ever eaten! If you haven't tried them you are missing out. Well worth the price you pay :)
They are soo good.
I love all the Anne of Green Gables chocolates. The sweeties are one of my favorites. Try a box, you won't be disappointed.